The most respected Indian Politician and Prime Minister Shri. #AtalBihariVajpayee, who turned India into a nuclear-armed nation, has passed away at the age of 93. We are all lucky to have grown in his era. Rest In Peace.
It is with profound grief that we inform about the sad demise of former prime Minister of India, Shri Atat Bihari Vajpayee at 05:05pm on 16.08.2018.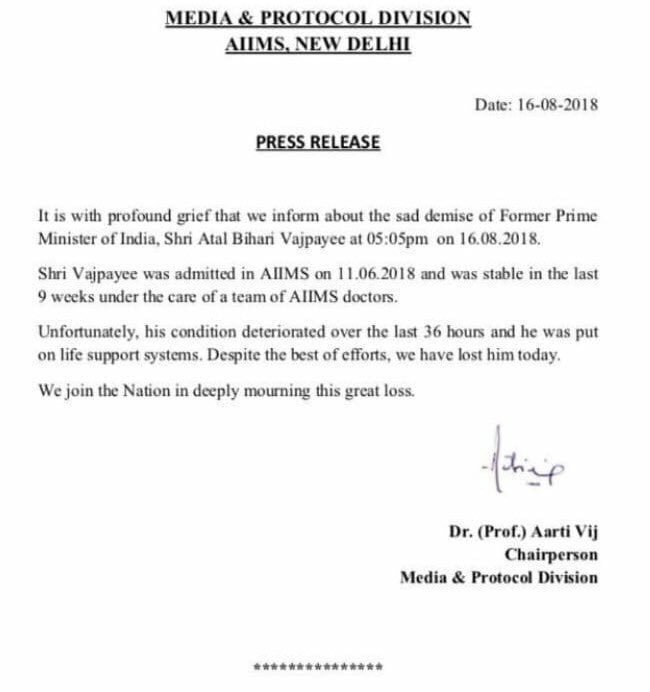 Shri Vajpayee was admitted in AIIMS on 11.06.2018 and was stable in the last 9 week under the care of a AIIMS Doctors.
Unfortunately, his condition deteriorated over the last 36 hours and he was put on life support systems. Despite the best of efforts, we have lost him today. we join the Nation in Deeply mourning this great loss.
Former Prime Minister Shri Atal Bihari Vajpayee has been admitted for the last 9 week at AIIMS. Unfortunately his condition has worsened over the last 24 hours. His condition is critival and he is on life support system.